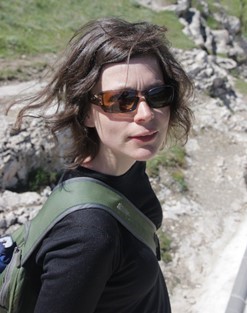 2021-2022 Award Winner
Andréanne Lavoie is a doctoral student in Plant Biology at Laval University.
Her interests include the effect of agroforestry systems on the conservation of agrobiodiversity, the preservation of knowledge and know-how to of the farmers who protect this diversity, and the concept of biocultural diversity more generally. Her dissertation project addresses the on-farm conservation of cacao intraspecific diversity in Peru. To this end, she collaborates with The Alliance of Biodiversity International and CIAT, a research institute connected with the Consultative Group on International Agricultural Research (CGIAR) that specializes in issues involving the use and conservation of agrobiodiversity.
Her studies are part of the Biodiversity, Ecosystem Services and Sustainability (BESS) program, a collaboration between McGill, Laval, UQAM and various Latin American institutions funded by the National Sciences and Engineering Research Council (NSERC). Andréanne also received a Joseph-Armand-Bombardier Canada Graduate Scholarship from the Social Sciences and Humanities Research Council (SSHRC) to complete her doctoral dissertation. 
She previously worked for five years as a professional researcher in agroforestry before embarking on a doctorate.